You know when your train is f*cked – this is the show that tells you WHY.
This month's show: The Tragic Fool Bus! Listen, we know the trains are f'ed, and they are that way for so many reasons – WE'RE LOOKIN' AT YOU, CUOMO – but the subway's sad aboveground friend, the MTA Buses, are just as f'ed up, too! We're taking it to the streets to find out once and for all – who would win in a fist fight, buses or subways?! Join Justin and Meg this month for all things buses!


Doors 6:30pm / Show 7:00pm
Tickets $15 adv / $20 door
21+
This event is mixed seated and standing room. Seats are first-come, first-served.

THIS MONTH'S SPECIAL GUEST: Tabitha Decker – Tabitha is Deputy Executive Director of TransitCenter, a foundation that works nationally to improve public transit in ways that make cities more just and sustainable. Tabitha is one of the leaders of the Bus Turnaround Campaign, a coalition effort that has successfully advocated for better bus service in NYC, securing commitments from New York City Transit and Mayor de Blasio to radically improve bus speeds and reliability. Tabitha's advocacy for more equitable transit is underpinned by more than a decade of research in cities around the world, including a dissertation about the creation of Dubai's metro and a year-long study of the experiences of women taxi drivers.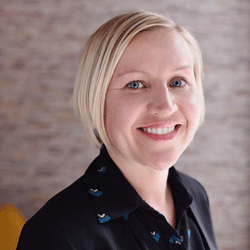 THIS MONTH'S BUSKER: Míng, aka Sax of Shaolin, is the confluence between East and West. As a saxophonist, composer, and bandleader, he seeks to merge the musical lineages of his upbringing. He fuses American, South East Asian, and Afro-Caribbean music and creates music that sounds like a dance between the ancestors of the three traditions. This is not only an effort to experiment with music but also to find common ground between far-flung cultures. It's an approach that has developed, instinctually, from his experience as an immigrant and a Hakka Chinese, a nomad by blood. His music is simultaneously traditional and contemporary. Equally aggressive and tasteful. Always danceable and spiritual.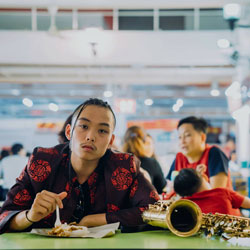 ABOUT THE SHOW:
Get on board for a deep dive into the history of the MTA. Whether you love it, hate it, or want to compose more informed rage-tweets about it during your next 20 minute delay – we've got you covered. Your hosts Meg Pierson (TEDx, Alchemy Comedy) and Justin Williams (City College, SirusXM), along with a mysterious anonymous ghostwriter, will conduct our show through the twists and turns of history; revealing unbelievable stories, subway life-hacks, and truly upsetting details about our subway system.
YOUR HOSTS:
Meg Pierson: A Brooklyn resident, Meg co-founded Alchemy Comedy Theater in South Carolina. In addition to helping to write and produce the pet health video series Cone of Shame, Meg travels internationally teaching improv workshops at veterinary conferences – she isn't a vet but if your cat's peeing outside of the litterbox it's probably a UTI. She's a two-time emcee of TEDx Greenville and currently hosts Versus at Caveat every second Saturday. In her free time, she offers people jobs at Axiom Law.
Justin Williams is an Assistant Professor of History at the City College of New York. Justin is also a comedian that has been featured on Comedy Central's Jokes.com, Mashable, SiriusXM Radio, The Elite Daily, Men's Health Magazine, The Kansas City Star, 'Morning Buzz Live' on VH1, 'Trial by Laughter' on Comcast, 'Laughs' on Fox and 'The Comedy Show Show' on Seeso.
*RECORDING* This show will be recorded for publication as a podcast.
REFUND POLICY: Tickets maybe be refunded up to 24 hours before the event. Within 24 hours we may take exchanges for other events at our discretion. No refunds after the event.