WrestleMania meets Debate Club
Your hosts Meg Pierson, Zak Martellucci, and Dustin Growick lead a rotating cast of special guest experts in a battle royale of serious—and not so serious—topics. Who will come out on top? Dinosaurs or mammals? Biology or physics? Space or oceans? Chock-full of trivia, games, and prizes, the show will conclude with the answer to an age-old question. The winner is up to you, as audience endorsements and YOUR vote will ultimately determine which team is crowned champion of VERSUS.
THIS MONTH: Rockets vs. Rollercoasters
Doors 9:00pm / Show 9:30pm
Tickets $15 adv / $20 door
21+
This event is mixed seated and standing room. Seats are first-come, first-served.


Repping Rockets: Russell Taragan is a level 2 certified builder of high power rockets. Since 1998, he has spent most of his free time and money burning propellant. Weekdays 9 - 5, Russell works at a local natural history museum to help visitors experience the wonder and majesty of nature.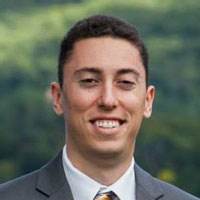 Repping Rollercoasters: Stephan Stansfield (@stephanmakes) is an engineer who has dreamed of designing roller coasters since his first sweet hit of the little dragon coaster at age 4. After studying mechanical engineering at Columbia University, Stephan worked at Walt Disney World as both an engineering intern and the guy running the Peoplemover. Today, he designs stage technology and scenic elements that appear in theme parks, Broadway shows, and pop concert tours in the Entertainment Division at McLaren Engineering. And yes, his LinkedIn photo was taken on Space Mountain.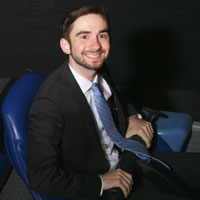 REFUND POLICY: Tickets maybe be refunded up to 24 hours before the event. Within 24 hours we may take exchanges for other events at our discretion. No refunds after the event.