WrestleMania meets Debate Club
Your hosts Meg Pierson, Zak Martellucci, and Dustin Growick lead a rotating cast of special guest experts in a battle royale of serious—and not so serious—topics. Who will come out on top? Dinosaurs or mammals? Biology or physics? Space or oceans? Chock-full of trivia, games, and prizes, the show will conclude with the answer to an age-old question. The winner is up to you, as audience endorsements and YOUR vote will ultimately determine which team is crowned champion of VERSUS.
THIS MONTH: Beer vs. Wine
Doors 6:30pm / Show 7:00pm
Tickets $12 adv / $15 door
21+
This event is mixed seated and standing room. Seats are first-come, first-served.

Repping Beer: Ethan Angelica (@ethanangelica), better known to his beer-drinking buddies as The Beer Wonder, has been proudly getting people drunk and telling them why beer beats all other fermented beverages for over a decade. He's an IPA drinker (#hazelyfe), with a secret love of sours, a soft spot for bocks and no time for beer snobs. Most recently, he's part of the inaugural team of tour guides at City Brew Tours in Brooklyn, where he also adds (sober) driving to this list. When he's not living his best hops/grain/water/yeast life, Ethan can be found talking about science-y things at the New York Aquarium, torturing graduate students at Baruch's Arts Administration program and helping cultural spaces be more amazing than they already are.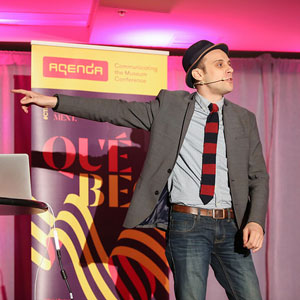 Repping Wine: Tyler Balliet (@tylerb) is a wine expert that makes learning about wine actually interesting and fun. He has focused on producing and marketing large-scale, educational wine tasting experiences for over a decade. In 2018 Balliet founded and launched Rosé Mansion, an 18,000 sqft educational wine tasting experience on 5th Ave in Manhattan, that saw tens of thousands of attendees. Previously, Balliet was the Founder of Wine Riot, a touring, educational wine festival, where he threw over 50 major events across six US cities, selling over 150,000 tickets from 2009 - 2016. Balliet was awarded the Inc Magazine 30 Under 30 award, was on the cover of Wine Enthusiast Magazine for receiving the 40 Under 40 award, and was recently featured on CNN, Fast Company, and Good Morning America.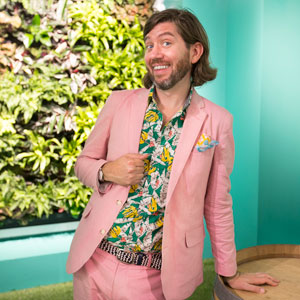 REFUND POLICY: Tickets maybe be refunded up to 24 hours before the event. Within 24 hours we may take exchanges for other events at our discretion. No refunds after the event.