WrestleMania meets Debate Club
Your hosts Meg Pierson, Zak Martellucci, and Dustin Growick lead a rotating cast of special guest experts in a battle royale of serious—and not so serious—topics. Who will come out on top? Dinosaurs or mammals? Biology or physics? Space or oceans? Chock-full of trivia, games, and prizes, the show will conclude with the answer to an age-old question. The winner is up to you, as audience endorsements and YOUR vote will ultimately determine which team is crowned champion of VERSUS.
THIS MONTH: Sharks vs. Dolphins
Doors 9:00pm / Show 9:30pm
Tickets $15 adv / $20 door
21+
This event is mixed seated and standing room. Seats are first-come, first-served.
Repping Sharks: Dr. Joshua Drew is a conservation biologist. He has studied a variety of projects ranging from describing new species of fish to looking at ancient shark toothed weapons. In his free time he is a dungeon master, a community organizer and father.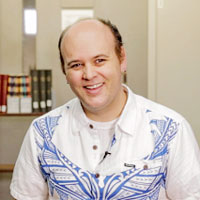 Repping Dolphins: Eric Ramos is a PhD candidate at the CUNY Graduate Center. He use drones, acoustics, and whatever data he can get to study dolphins, manatees, and whales in Belize, Mexico, Nicaragua, and here in New York. Most of his work involves flying little drones to spy on marine mammals and turning those videos into spatial and behavioral data, information he can use to ask questions about about how animals use their different habitats so we can identify what we need to do to protect them.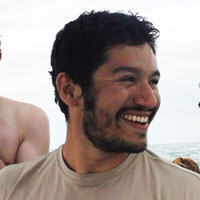 REFUND POLICY: Tickets maybe be refunded up to 24 hours before the event. Within 24 hours we may take exchanges for other events at our discretion. No refunds after the event.