WrestleMania meets Debate Club
Your hosts Meg Pierson, Zak Martellucci, and Dustin Growick lead a rotating cast of special guest experts in a battle royale of serious—and not so serious—topics. Who will come out on top? Dinosaurs or mammals? Biology or physics? Space or oceans? Chock-full of trivia, games, and prizes, the show will conclude with the answer to an age-old question. The winner is up to you, as audience endorsements and YOUR vote will ultimately determine which team is crowned champion of VERSUS.
THIS MONTH: Fruits vs. Veggies!
Doors 9:00pm / Show 9:30pm
Tickets $15 adv / $20 door
21+
This event is mixed seated and standing room. Seats are first-come, first-served.
Repping Fruits: Nadia Berenstein is a historian and journalist who writes about food, science, technology, and culture. Her work has appeared in MUNCHIES, New Food Economy, Serious Eats, Lucky Peach, and Popular Science. She has been a guest on Science Friday, and was an advisor for the Museum of Food and Drink. She is currently at work on her book, Flavor: An Artificial History. Follow her on Twitter @thebirdisgone.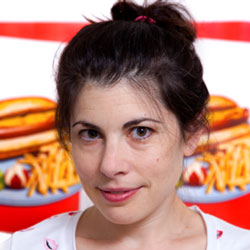 Repping Veggies: Jason Duverney-Gaspar is a horticulturist and educator. He currently works at Brooklyn Botanic Garden coordinating programs in the Children's Garden. Favorite flower and vegetable to grow are Dahlias and Celery.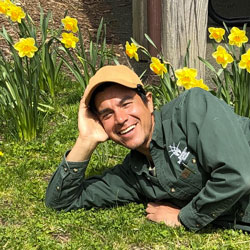 REFUND POLICY: Tickets maybe be refunded up to 24 hours before the event. Within 24 hours we may take exchanges for other events at our discretion. No refunds after the event.