WrestleMania meets Debate Club
Your hosts Meg Pierson, Zak Martellucci, and Dustin Growick lead a rotating cast of special guest experts in a battle royale of serious—and not so serious—topics. Who will come out on top? Dinosaurs or mammals? Biology or physics? Space or oceans? Chock-full of trivia, games, and prizes, the show will conclude with the answer to an age-old question. The winner is up to you, as audience endorsements and YOUR vote will ultimately determine which team is crowned champion of VERSUS.
THIS MONTH: The Stars vs. The Seas!
Doors 9:00pm / Show 9:30pm
Tickets $15 adv / $20 door
21+
This event is mixed seated and standing room. Seats are first-come, first-served.


Repping The Stars: Moiya McTier grew up in a log cabin without running water and now she's an astrophysicist studying planets outside of our solar system. Along the way, Moiya became the first person to graduate with degrees in both astrophysics and folklore from Harvard University, she wrote a science fiction novel, and she found a passion for science communication. When she's not uncovering the secrets of the universe, Moiya is either talking about science in front of strangers (often here at Caveat!) or cuddling with her cat, Kosmo.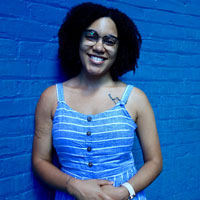 Repping The Seas: Diana H. Li loves getting people excited about science and currently works at Columbia University's Mortimer B. Zuckerman Mind Brain Behavior Institute as Public Programs Associate. Prior to getting the local community excited about brains in NYC, she earned her PhD in biology at Stanford University where she studied how squid swim. Get a taste of her interests here (or at your favorite calamari restaurant)!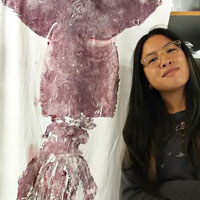 REFUND POLICY: Tickets maybe be refunded up to 24 hours before the event. Within 24 hours we may take exchanges for other events at our discretion. No refunds after the event.