WrestleMania meets Debate Club
Your hosts Meg Pierson, Zak Martellucci, and Dustin Growick lead a rotating cast of special guest experts in a battle royale of serious—and not so serious—topics. Who will come out on top? Dinosaurs or mammals? Biology or physics? Space or oceans? Chock-full of trivia, games, and prizes, the show will conclude with the answer to an age-old question. The winner is up to you, as audience endorsements and YOUR vote will ultimately determine which team is crowned champion of VERSUS.
THIS MONTH: Bones vs. No Bones! Come join us for the debate to rule them all – will it be Vertebreates or Invertebrates who win the belt?!
Doors 9:00pm / Show 9:30pm
Tickets $15 adv / $20 door
21+
This event is mixed seated and standing room. Seats are first-come, first-served.
Repping Bones: Kristina Gustovich has taught science in museums and classrooms here in New York and her native West Coast to everyone from toddlers to retirees. Before moving to NYC to become an Earth science teacher at the American Museum of Natural History, Kristina earned an MS in Geology, specializing in paleoclimatology and climate science learning. You can also find her improvising at the Magnet Theater, poking through fossils at AMNH, or beaming with joy at the dog park.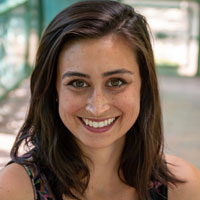 Repping No Bones: Dr. Maureen Berg (@MaureenBug) is a microbial biologist at the Joint Genome Institute at Berkeley National Lab. When she needs a break from staring at microbial genomes on her computer all day, she likes to use her computer to log onto twitter.com to yell about how much she loves sea slugs.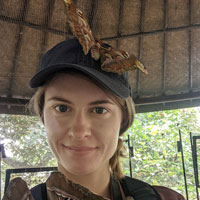 REFUND POLICY: Tickets maybe be refunded up to 24 hours before the event. Within 24 hours we may take exchanges for other events at our discretion. No refunds after the event.