WrestleMania meets Debate Club
Your hosts Meg Pierson, Zak Martellucci, and Dustin Growick lead a rotating cast of special guest experts in a battle royale of serious—and not so serious—topics. Who will come out on top? Dinosaurs or mammals? Biology or physics? Space or oceans? Chock-full of trivia, games, and prizes, the show will conclude with the answer to an age-old question. The winner is up to you, as audience endorsements and YOUR vote will ultimately determine which team is crowned champion of VERSUS.
THIS MONTH: Bridges vs. Tunnels
Doors 9:00pm / Show 9:30pm
Tickets $15 adv / $20 door
21+
This event is mixed seated and standing room. Seats are first-come, first-served.

Repping Bridges: Ashley Semrick is a veteran educator who has spent the past decade sharing her passion for history with anyone who will listen. An elementary school teacher who is dedicated to using museums and cultural sites to foster learning, she is also a licensed New York City tour guide with Untapped New York and a public historian focusing on the construction of the Brooklyn Bridge and the life of the first American female Civil Engineer, Emily Roebling. She holds a master's of science in education with a specialization in museum education, as well as a B.A. in theatre performance.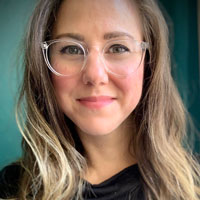 Repping Tunnels: Justin Williams is a stand-up comedian and Associate Professor of History at the City College of New York. If you send him an email, he will come to your house.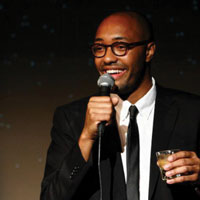 REFUND POLICY: Tickets maybe be refunded up to 24 hours before the event. Within 24 hours we may take exchanges for other events at our discretion. No refunds after the event.