Matthew Starr and Monique Moses assemble a class of your favorite stand-up comedians to get schooled by an amazing teacher. It's academia's best teachers and NYC's funniest comedians together on stage, trying to out class clown the others. Think there's no such thing as a stupid question? Just you wait.
This month's class: Sex Ed w/ Justine Ang Fonte – Justine is here to answer all the questions your health teacher wouldn't. Yes, there will be a condom demonstration and yes, things are going to get WEIRD.
Doors: 6:30 / Show: 7:00
Tickets $8 adv/ $10 door
21+
This event is mixed seated and standing room. Seats are first-come first-served.

YOUR CLASS: Sex Ed w/ Justine Ang Fonte -- Justine Ang Fonte, M.Ed, MPH is a sexuality educator based in New York City. She is also a consultant and presenter to parents, teachers, and students at schools across the country.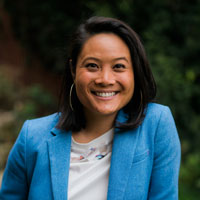 YOUR COMEDIANS:
Diana Kolsky (Airwolf, IFC)
Alex English (The Rundown with Robin Thede, NY Comedy Fest)
John Trowbridge (Just For Laughs, HuffPo)

YOUR HOSTS:
Matthew Starr is a comedian who has been featured on Above Average, CollegeHumor, and AV Club. He is very excited to be hosting this show at Caveat!

Monique Moses is a Canadian born Carribean bred comedian based in Brooklyn. She's been featured on Above Average, Refinery 29's Riot and Funny or Die, and has created content for Comedy Central and IFC Comedy Cribs.

REFUND POLICY: Tickets maybe be refunded up to 24 hours before the event. Within 24 hours we may take exchanges for other events at our discretion. No refunds after the event.