Science fairs for adults – how Caveat does happy hour.
Pregame Your Brain: Astronomy Solstice Party – The winter solstice begins at 5:23pm tonight and we are ready to PARTY! Join our team of guest astronomers, science writers and general star enthusiasts to celebrate like Saturnalia is back in a big way.
6pm-8pm (drop in anytime!)
Tickets: FREE with advanced RSVP, or $5 at the door
21+

STATIONS + PRESENTERS:
Scales of the Solar System w/ Moiya McTier: The sheer magnitude of space -- the sizes, distances, and timescales -- can be hard to wrap your mind around. But this station is here to help you grasp just how big astronomical numbers can be.
--Moiya McTier grew up in a log cabin in a rural Pennsylvanian coal-mining village and now she's getting a PhD in astrophysics at Columbia University. Of course she's done a lot of interesting things between those two bookends, but all you need to know is that Moiya is passionate about teaching people science and looking at pictures of dogs online.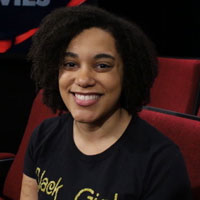 The Smells of Space w/ Rachel Feltman + Eleanor Cummins: In space, no one can smell your farts (because they're trapped inside your spacesuit with you). But while humans can't exactly breathe in a deep whiff of a star or planet, that doesn't mean they're all odorless. Popular Science has whipped up a few perfumes to mimic the smells of some of our favorite cosmic destinations, based on scientists' best guesses. We can't promise you'll enjoy them.
--Rachel Feltman is the Chief Science Officer of the USS PopSci. She also hosts Popular Science's hit new podcast The Weirdest Thing I Learned This week. She's known for her Uranus puns and considers herself seasoned in matters of stinky space science.
--Eleanor Cummins is an assistant editor at Popular Science and a frequent cohost on Weirdest Thing. She loves telling science stories that make you go "ew" and then "huh!" and then "ew" again.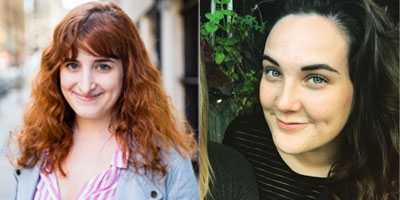 Becoming a STAR w/ Summer and Emily of STARtorialist: Looking for a last-minute gift for that scientist on your list? Stop by the STARtorialist pop-up shop, where science meets fashion and scientists get FABULOUS!
--Summer Ash has been both a rocket scientist and a radio astronomer, and is now harnessing her powers for science communication to share her love of the Universe. Her work has been published in The Atlantic, Scientific American, Smithsonian, and Sky & Telescope, among others. She is also a Star Talk All-Star and a consultant for the Science & Entertainment Exchange arm of the National Academies of Science.
--Emily Rice is an associate professor in the Dept. of Engineering Science & Physics at the College of Staten Island (CUNY), faculty in Physics at the CUNY Graduate Center, member of CUNY Astro, & resident research associate in Astrophysics at the American Museum of Natural History.