Political Circus: Super Tuesday Survival Kit
It's finally (almost) here! We've watched the candidates yell at each other at rising levels of intensity for months. We've seen Iowa (sort of), New Hampshire, Nevada, and South Carolina weigh in on what they think about them. We keep hearing about Russians(?!), and apps, and Medicare-for-some-extent-of-us. And now it's time for a whole bunch of the country to actually say what they think about all this so we can pick the nominee who really reflects our preferences!
... or will we?
In this very special Political Circus, Andrea Jones-Rooy will break down the primary results so far by sharing the kickin' research behind why it's actually super hard to choose a candidate who reflects our preferences (and not just because we're all insane -- though we might be at this point), what to do about it, and what it means for the crazy months ahead.
We'll also be joined by Ben Casselman, reporter for the New York Times, and the cast of Explanation of Benefits, a musical about the history of healthcare.
About Political Circus:
Elections are complicated and complex and make us both excited and stressed out. Lucky for us, political scientists have been studying pretty much every aspect of how they work for a long time. In this series, you'll learn the biggest ideas and most important concepts that actually help us better understand the madness. You'll learn things like:
Why is it hard to design a truly fair election?
What actually gets people to vote (and why don't they?)
Where do our political beliefs even come from (and, hypothetically, how could we change someone else's beliefs)?
This show is a graduate course in the most influential and classic research on American politics – but much cheaper (financially and psychologically), and (probably) more fun.
Doors 6:30 PM, show 7:00 PM.
Tickets $15 in advance, $20 at the door.
21+
This event is mixed seated and standing room. Seats are first-come, first-served.
No outside food or drink is allowed. See our menu here
REFUND POLICY: Tickets may be refunded up to 24 hours before the event. Within 24 hours we may take exchanges for other events at our discretion. No refunds after the event.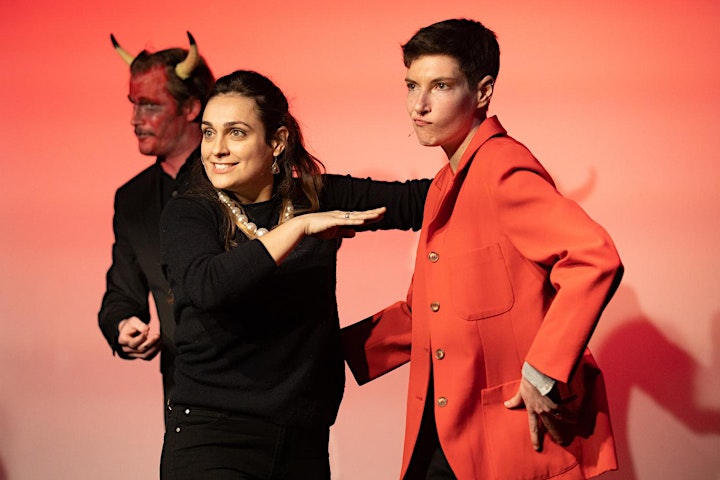 Heck No Techno is part musical, part comedy, and part experimental theatre. Known for catchy songs about modernity and technology, the group has been performing all over NYC, establishing a reputation among audiences and critics alike as one of the most unforgettable shows in town.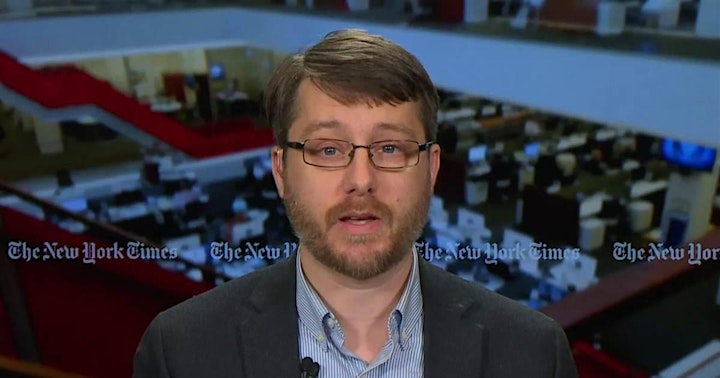 Ben Casselman writes about economics and other business topics for The New York Times, with a particular focus on stories involving data. He previously served as chief economics writer for the data-journalism web site FiveThirtyEight, and before that as a reporter for The Wall Street Journal. Mr. Casselman won a Loeb Award in 2011 for his coverage of the Deepwater Horizon disaster in the Gulf of Mexico, and was part of a team that was a finalist for the Pulitzer Prize for national reporting. A graduate of Columbia University, Mr. Casselman lives in New York with his wife.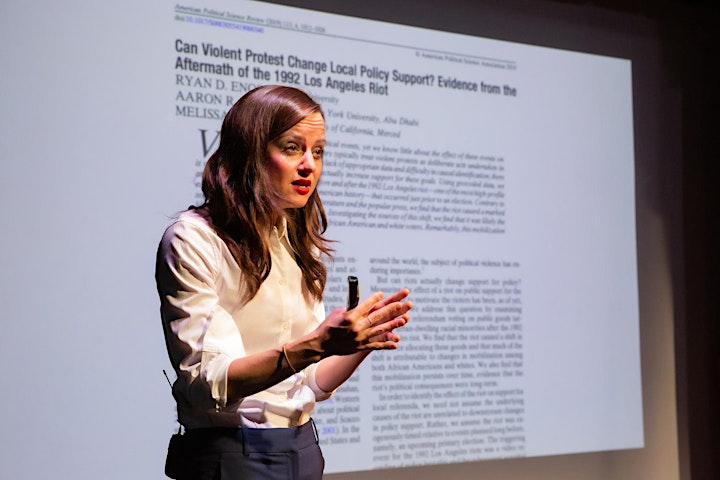 Andrea Jones-Rooy holds a Ph.D. in political science from the University of Michigan, a bunch of low self-esteem from years of doing standup comedy, and a series of physical injuries from decades of being a dancer and circus performer. She wields all these unrelated things at once in her monthly show at Caveat: Political Circus. When she's not doing that, she's the Director of Undergraduate Studies at NYU and the professor of their flagship course, Data Science for Everyone. She also consults and speaks with organizations about social & data science and previously contributed to FiveThirtyEight as a quantitative researcher. This video sums the whole thing up pretty well.