Mistakes Were Made is a show about the one thing every human has ever experienced: failure. Six storytellers, who have graced stages at the Apollo, the Avalon, the Moth GrandSLAM, and more, will share stories that audiences will laugh at, identify with, and maybe walk away from saying, "I'm so glad that wasn't me!". From tales of youthful humiliations to completely insane celebrity run-ins, the evening will be full of jaw-dropping and hilarious moments, as well as opportunities for audience members to share their own "learning experiences" and possibly even win the evening's "Humble Pie" (an actual, delicious pie).
Doors 6:30 PM, show 7:00 PM.
Tickets $15 in advance, $20 at the door.
21+
This event is mixed seated and standing room. Seats are first-come, first-served.
REFUND POLICY: Tickets may be refunded up to 24 hours before the event. Within 24 hours we may take exchanges for other events at our discretion. No refunds after the event.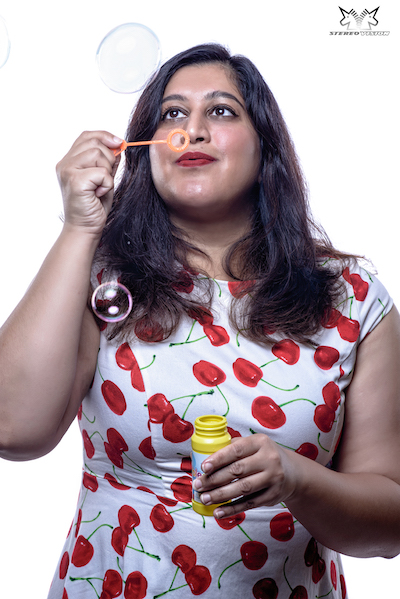 Ritija Rice Gupta is the host of "Mistakes Were Made". Going by "Tija Mittal", she has performed on the Moth Mainstage at the Apollo Theatre in NYC and the Avalon in LA among many other venues. Most recently, her work appeared in Slate, she performed on the Risk! podcast, and she will be appearing on the Moth Radio Hour this summer. Thanks to generous grants and fellowships from Cultural DC and the DC Commission on the Arts and Humanities, she is working on a new storytelling show as well as promoting projects to support storytelling to youth. Ritija has an MPP and an MBA which is not super relevant, but it probably doesn't hurt to know. She is not related to Prachi Gupta, but her family really wishes they were.