Can't make it to the show? Join us on Twitch.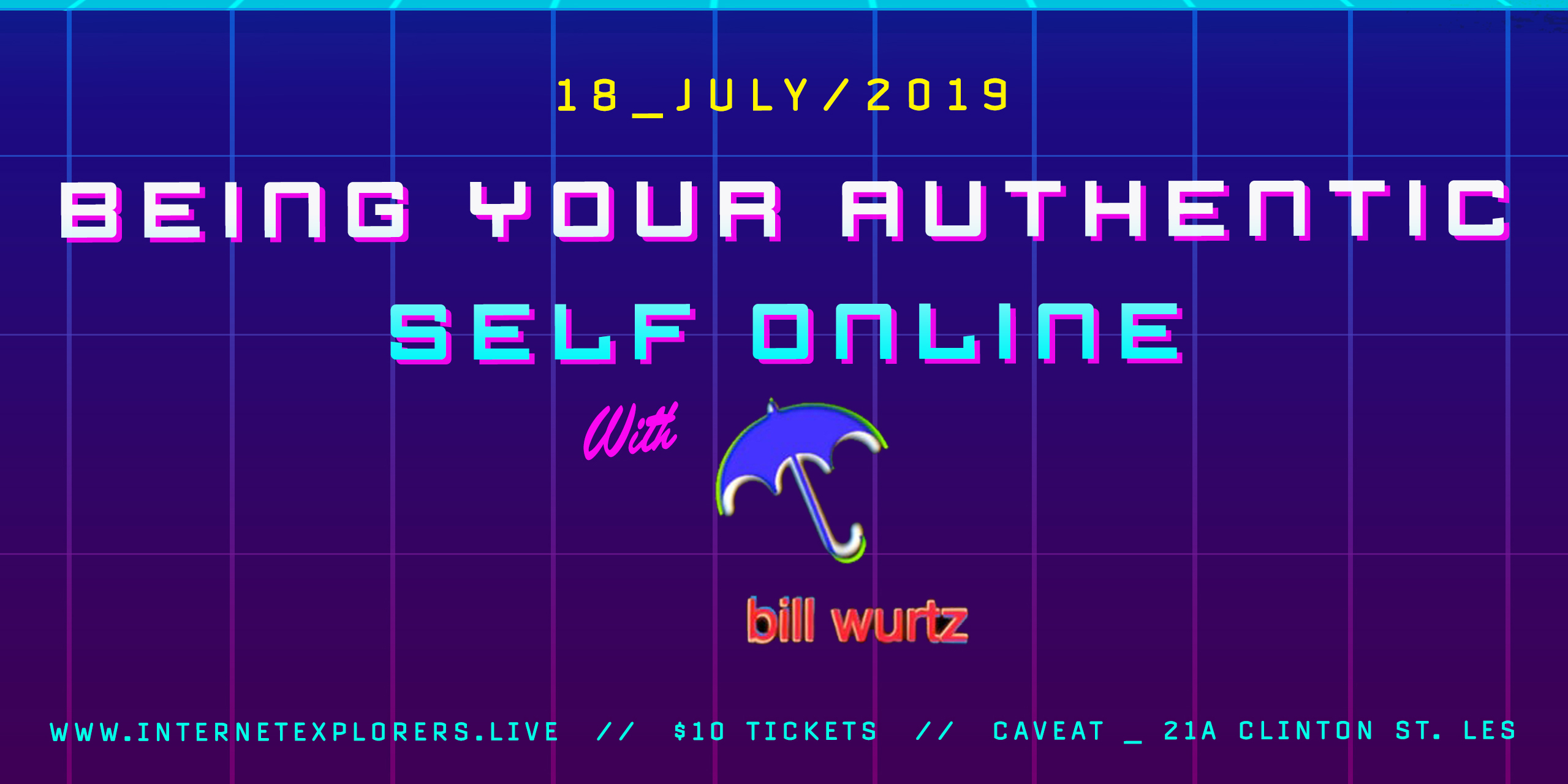 It's the biggest Internet Explorers of the summer! Mark will be sitting down with Musician/Artist/Creative Genius bill wurtz for a discussion about being your authentic self on the Internet! PLUS bill will be doing live commentary on some of his videos AND will be presiding over the first ever bill wurtz hackathon! get your tickets NOW!

featuring live music by Darren Solomon
and twitch moderation/laughs by Sam Reece
Mark Vigeant uses comedy to explore and demystify technology so that people can be aware, informed, and empowered.
Internet Explorers is his monthly live show where he takes sold out audiences (and thousands of livestreamers) deep into a corner of the Internet to learn and laugh about everything from memes, artificial intelligence, and e-commerce to online dating, hacking, and the dark web.
Mark is joined each month by some of New York's most brilliant comedians (Comedy Central, SNL, UCB) and technology experts (The Internet Archive, OkCupid, Buzzfeed).
Doors 9:00 PM, show 9:30 PM.
Tickets $10 in advance, $12 at the door.
21+
This event is mixed seated and standing room. Seats are first-come, first-served.
REFUND POLICY: Tickets may be refunded up to 24 hours before the event. Within 24 hours we may take exchanges for other events at our discretion. No refunds after the event.
"Wickedly funny web goon Mark Vigeant invites you into a world of gut-busting HTML nonsense."
—Timeout New York
"The internet can be a scary place, so that's why this show has comedians to help you navigate the tangled mess that is the World Wide Web."
—Bedford and Bowery
"[Mark] marries the artistic discipline of comedy and the mega technical skill of programming with major audience-pleasing results."
—Comedy Cake