Space exploration crash course meets 90's Nickelodeon game show
Join hosts Corinne Caputo (author of How To Success) and Loren Grush (Space Reporter at The Verge) as they put REAL scientists and REAL comedians through the rigorous tests of Astronaut Training to see who will "win" a "trip to Mars." Our challenges simulate those actually done by astronauts-in-training, as if they were made by a gazillionaire with too much time on their hands. Only one flight crew can emerge: come witness who will become the next great American heroes!
Doors 6:30pm / Show 7:00pm
Tickets: $10 adv / $12 door
21+
THIS MONTH'S TEAMS:
Kelley Quinn and Paul Sutter
vs.
Adrian Frimpong and Dr. Chiara M. F. Mingarelli
Kelley Quinn
is a writer, performer, and Missy Elliott superfan in New York. She does improv weekly on with her Harold team Game 7 and monthly with Here & Queer at the Upright Citizens Brigade Theater. Her credits include appearances on Viceland, Lifetime, and MTV, and her written work and web series Straight Marriage have been featured on Reductress, FastCompany, Stareable, Bustle, and elsewhere. You can find her at
heykq.com
and on Twitter at @heykq, especially if you are involved in the L Word reboot on Showtime and are casting the role of Barista.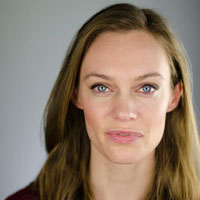 Paul Sutter is a new, fresh voice in science communication. An astrophysicist, author, speaker, producer, and on-air host everywhere from podcasts to TV, Paul strives to bring science to new audiences. Paul's Ask a Spaceman! podcast invites listeners to send questions via social media to answer on the show, and is now one of the top podcasts across all subjects globally. As a contributing editor to Space.com, Universe Today, and Forbes, his articles are syndicated to CBS News, Scientific American, MSN, and more. A go-to expert for journalists and producers, Paul regularly appears on radio, TV, and in print, including on the Science Channel, History Channel, and Weather Channel. His first book, Your Place in the Universe, was published by Prometheus Books in November 2018.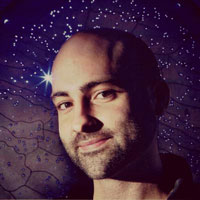 Adrian "Frimmy" Frimpong is a Ghanaian-American comedian based out of New York. His act unearths unfounded-Millennial-optimism and a healthy dose of immigrant-parent wtf-are-you-doing-ism. His job, family, and "woke" neighbors --- he loves them all, but wonders which one he can go the longest without engaging. Muscling in jokes with a loose grip on life and a cracking wit on the mic, when he's not performing stand up, he's regularly performing improv with his Harold Team, At Last!, and with sketch comedy group, KidsTheseDays.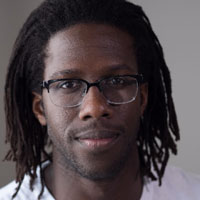 Dr. Chiara M. F. Mingarelli
is a gravitational-wave astrophysicist, currently based at the Flatiron Institute's Center for Computational Astrophysics, where she is a Flatiron Fellow. Mingarelli's research is focused on using Pulsar Timing Arrays to detect low-frequency gravitational waves, from merging supermassive black holes -- billions of times the mass of the sun. Mingarelli's honors and awards include an invitation to Jeff Bezos' exclusive
MARS
conference, APS "Woman Physicist of the Month" for November 2016, her thesis was published in the Springer Thesis Series (2015), and grants from the Royal Astronomical Society and the UK Institute of Physics for both research and outreach. She has written an
invited guest article for Scientific American
, and contributes to
Amy Poehler's Smart Girls.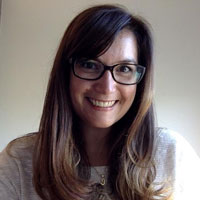 REFUND POLICY: Tickets maybe be refunded up to 24 hours before the event. Within 24 hours we may take exchanges for other events at our discretion. No refunds after the event.