Space exploration crash course meets 90's Nickelodeon game show
Join hosts Corinne Caputo (author of How To Success) and Loren Grush (Space Reporter at The Verge) as they put REAL scientists and REAL comedians through the rigorous tests of Astronaut Training to see who will "win" a "trip to Mars." Our challenges simulate those actually done by astronauts-in-training, as if they were made by a gazillionaire with too much time on their hands. Only one flight crew can emerge: come witness who will become the next great American heroes!
Doors 9:00pm / Show 9:30pm
Tickets: $10 adv / $12 door
21+
THIS MONTH'S TEAMS:
Pat Regan + Matt O'Dowd
Pat Regan is a stand-up comedian in NYC. He co-hosts the podcast Seek Treatment with fellow comedian, Cat Cohen, which finally answers the question: what if a gay guy and a girl…were friends? He currently performs his latest stand-up show, Unsuccessful by Choice, around New York and LA.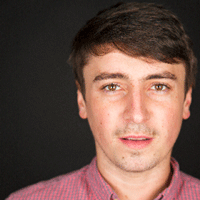 Matt O'Dowd is an assistant professor at the Physics and Astronomy Department at Lehman College and the writer and host of PBS Space Time on YouTube. He is a frequent guest on Science Goes to the Movies on CUNY TV, and StarTalk radio with Neil deGrasse Tyson. He studies black holes and quasars by using gravitational lensing and uses the Hubble Space Telescope to look at distant quasars that line up with nearby galaxies.
Zach Cherry + Summer Ash
Zach Cherry is a comedian and actor in NYC. He performs regularly with the UCB house team GOAT and ASSSSCAT. You may have recently seen him on Netflix's You or on HBO's Crashing.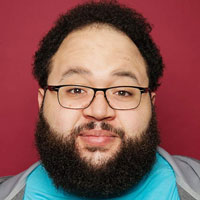 Summer Ash has been both a rocket scientist and a radio astronomer, and is now harnessing her powers for science communication to share her love of the Universe. Her work has been published in The Atlantic, Scientific American, Smithsonian, and Sky & Telescope, among others. She is also a Star Talk All-Star and a consultant for the Science & Entertainment Exchange arm of the National Academies of Science.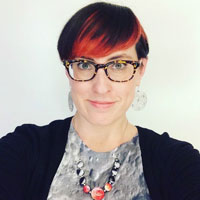 REFUND POLICY: Tickets maybe be refunded up to 24 hours before the event. Within 24 hours we may take exchanges for other events at our discretion. No refunds after the event.